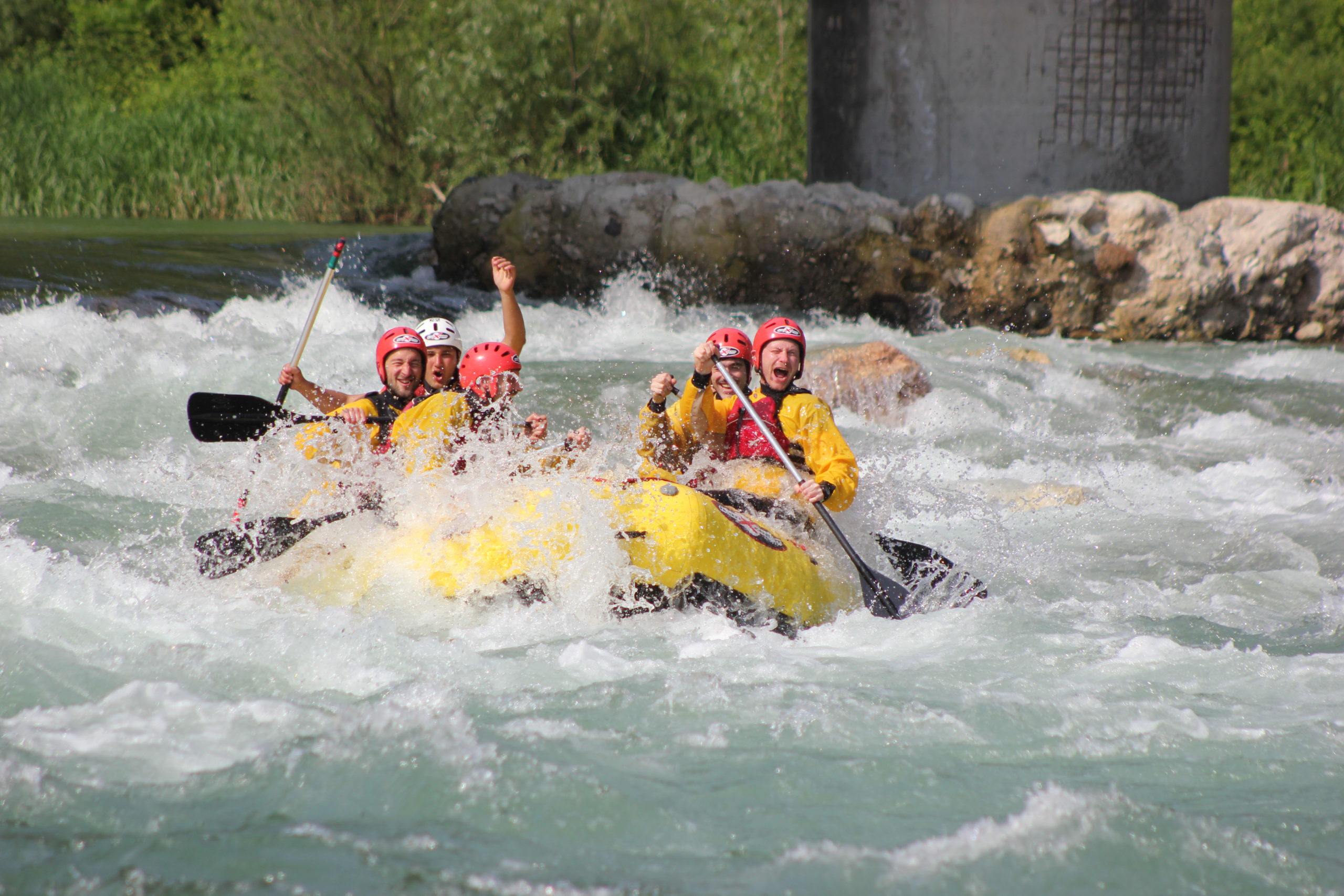 DESCRIPTION
This is one of the most stunning and exciting rafting excursions and offers the chance to travel down one of the most beautiful sections of the Brenta river, a kingdom of wild and at times untouched nature. During the descent, you'll experience a series of rapids alternating with fast-flowing water set against a backdrop of breathtaking scenery. From the river, you can admire some of the most beautiful locations in the Brenta Valley and the surrounding mountains: the natural cave fortress of Covolo di Butistone, the fearsome vertical rock walls of Val Gadena, the terraces of San Gaetano, the mountain towering over the rooftops of the houses that sketches out an impassable landscape filled with scenery of rare magnificence and grand surprises. Our guides, all licensed by the Italian Rafting Federation, will conduct you safely along this descent even if you are not very experienced. It will be hard not to share your excitement with the whole team during this fantastic adventure!
CLOTHING REQUIRED:
Swimming costume to wear under your wetsuit.
T-shirt (technical, thermal or anti-UV fabric, ideally not cotton) or microfleece to wear under your wetsuit. Long or short sleeve, depending on the season.
Closed toe shoes suitable for wet conditions (trainers, river shoes, diving boots – no sandals or flip-flops)
Towel/bathrobe, slippers and complete change of clothes
A bag to contain wet clothes
EQUIPMENT SUPPLIED BY THE RAFTING CENTRE:
Long John neoprene wetsuit (full leg, short sleeve)
Life jacket and paddle jacket
Helmet and oar
OTHER USEFUL INFORMATION:
The meeting point is at the Ivan Team Rafting Centre in Solagna, on the left bank of the Brenta river, where you'll change into your rafting gear. From here, you'll be taken to the put-in point at San Gaetano (Valstagna) with Ivan Team transport.
After a short theory lesson and water safety exercises, you will start the descent of the Brenta river, arriving at La Casa sul Fiume, our B&B next to the Rafting Centre.
Don't worry about the weather reports. Rain or shine, you'll come back soaked after a thrilling rafting descent. We go rafting even in rain or bad weather.
ATTENTION:
To help us organise, please call and book on +39 0424 558250 to arrange the date and time of your activity.