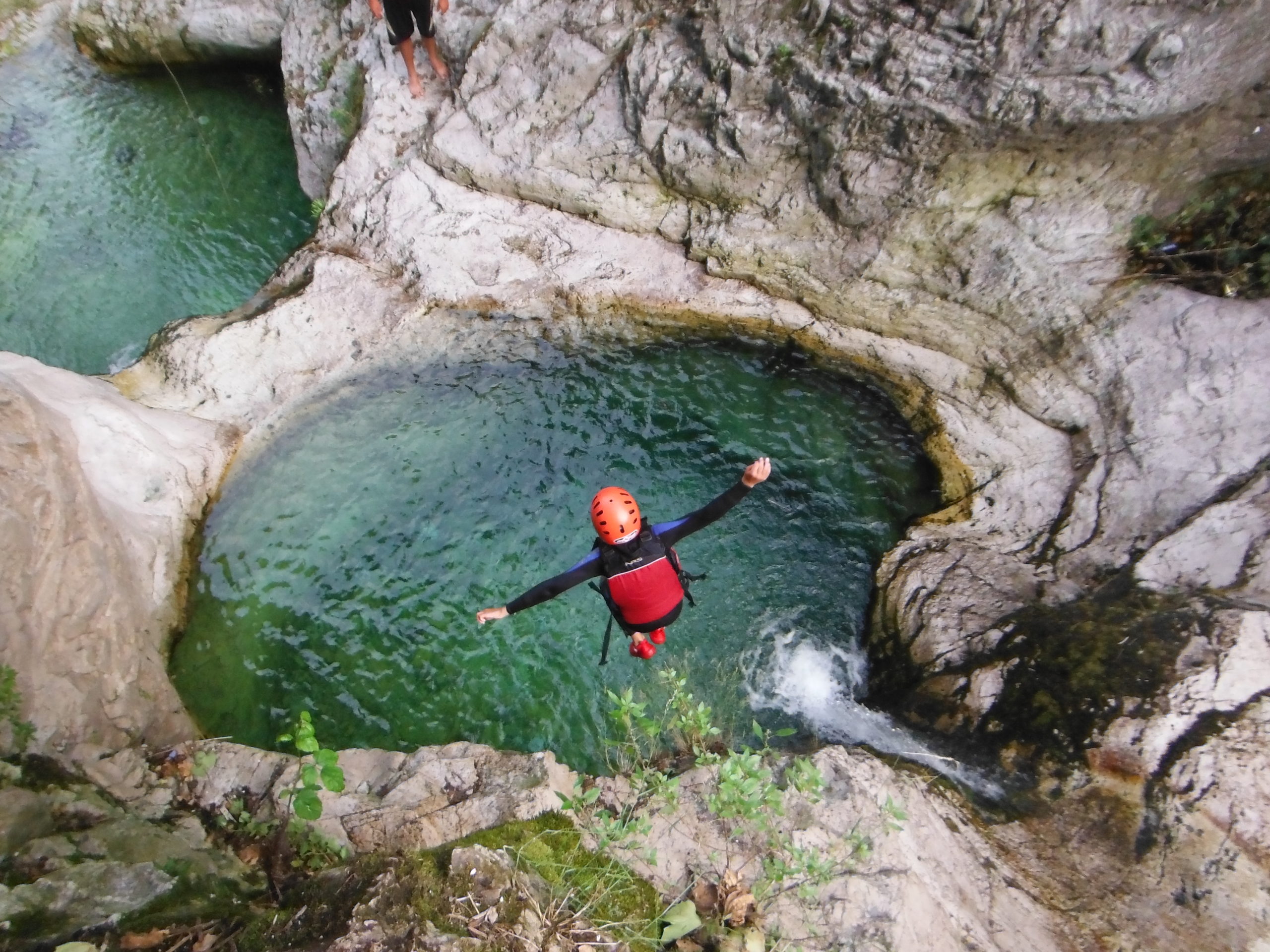 DESCRIPTION
One of a kind! For people who want to try a proper, complete, athletic, fun rafting descent. An endless succession of breathtaking thrills to share with your paddling mates down through the rapids of the Brenta river. During the excursion, we leave the rafts several times for sections of river trekking to the Calieroni giant's kettles or the Cave of the White Elephant, to dive in the water at the former Carpanè Hydroelectric Power Station, to go back up-river to the foot of a waterfall, to dive in emerald green pools and slide down amid the moss and the rocks, along with the water, floating on the current down to the most enchanted and secret places in nature>>> Free photo souvenir.
CLOTHING REQUIRED:
Swimming costume to wear under your wetsuit.
T-shirt (technical, thermal or anti-UV fabric, ideally not cotton) or microfleece to wear under your wetsuit. Long or short sleeve, depending on the season.
Closed toe shoes suitable for wet conditions (trainers, river shoes, diving boots – no sandals or flip-flops)
Towel/bathrobe, slippers and complete change of clothes
A bag to contain wet clothes
EQUIPMENT SUPPLIED BY THE RAFTING CENTRE:
Long John neoprene wetsuit (full leg, short sleeve)
Life jacket and paddle jacket
Helmet and oar
OTHER USEFUL INFORMATION:
The meeting point is at the Ivan Team Rafting Centre in Solagna, on the left bank of the Brenta river, where you'll change into your rafting gear. From here, you'll be taken to the put-in point at San Gaetano (Valstagna) with Ivan Team transport.
After a short theory lesson and water safety exercises, you will start the descent of the Brenta river, arriving at La Casa sul Fiume, our B&B next to the Rafting Centre.
Don't worry about the weather reports. Rain or shine, you'll come back soaked after a thrilling rafting descent. We go rafting even in rain or bad weather.
ATTENTION:
This excursion must be arranged with the team because river water levels affect availability. To help us organise, please call and book on +39 0424 558250 to arrange the date and time of the activity.