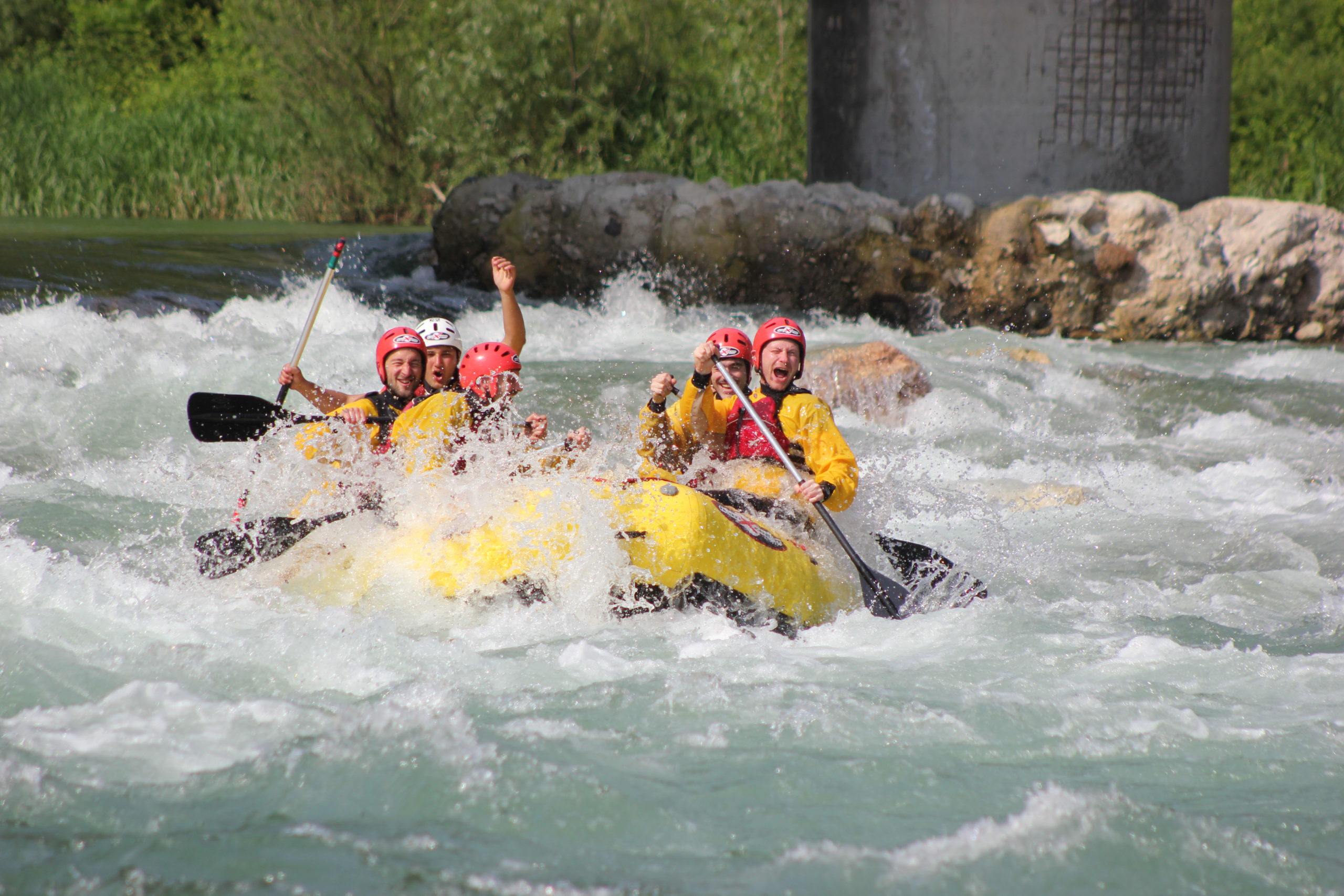 DESCRIPTION
The term exclusive rafting says it all. This is for people who want the river to themselves and to experience a special river descent, alone, in pairs or with a group of friends. You'll be the stars in this type of rafting. Together, we'll pick the departure point, duration and pit stops, where you'll get VIP treatment and we'll be there to meet your needs every step of the way. You'll have a photographer at your disposal to immortalise the highlights on film, a driver, a private changing room or a room at La Casa sul Fiume to relax in after your descent.
CLOTHING REQUIRED:
Swimming costume to wear under your wetsuit.
T-shirt (technical, thermal or anti-UV fabric, ideally not cotton) or microfleece to wear under your wetsuit. Long or short sleeve, depending on the season.
Closed toe shoes suitable for wet conditions (trainers, river shoes, diving boots – no sandals or flip-flops)
Towel/bathrobe, slippers and complete change of clothes
A bag to contain wet clothes
EQUIPMENT SUPPLIED BY THE RAFTING CENTRE:
Long John neoprene wetsuit (full leg, short sleeve)
Life jacket and paddle jacket
Helmet and oar
ATTENTION:
To help us organise, please call and book on +39 0424 558250 to arrange the date and time of your activity.